Christmas party season is on the horizon and as every year I'm out and about looking for a vegan clutch to accompany me throughout the festive season. Events, functions, parties – my social calendar is already starting to fill up and I'm sure so is yours! There's just SO much going on every year.
The perfect clutch… It should be pretty and versatile. Timeless but unique. Go with a lot of outfits and fit all the essentials. Ideally it should come with a shoulder strap. And of course it should be vegan. And yesterday it happened. I found a clutch, that ticks all of my boxes, so I obviously wanted to share my find with you!
I must admit, that I hadn't heard of STEWART/STAND before, but I'm so glad I found them now. They combine innovation and beauty into a beautiful line of vegan bags, that's made from stainless steel. Cool, huh?! Besides being absolutely gorgeous, the bags also protect against RFID theft, a problem on the rise as of late.
I've spent a little too much time yesterday looking at their Clutch No. 5 again and again and daydreaming about all the outfits I could combine it with. Silver pretty much goes with anything, so it's often my go-to color for accessories. The clutch is classic, but edgy, which is a combination, that's hard to find sometimes.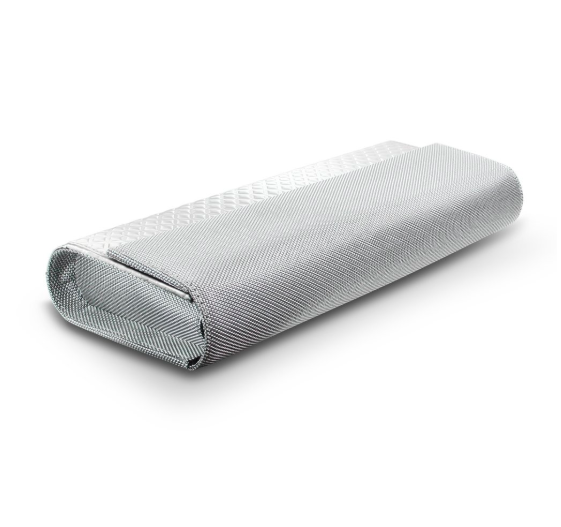 Let's talk details! Clutch No. 5 has a width of 11″ and a roomy interior. The pocket on the back of the bag is perfect for tickets and such. In addition, the interior division helps you stay organized. The bag comes with a matching chain strap, that's adjustable and can easily be detached or attached. You can easily turn the clutch into small shoulder bag. The strap has a maximum length of 52″ and a minimum length of 12″.
The bag's body is made from stainless steel fabric and high-performance Italian nylon. Its silver exterior reflects the light and makes the clutch an eye-catcher at any party. The repetitive diamond pattern is three dimensional. The clutch is of course 100% vegan.
The clutch is available in three different styles. STEWART/STAND collection also features other vegan pieces like clutch wallets, wallets or card holders, so if you're not in the market for a clutch right now, you should still check them out.
STEWARD/STAND is not a 100% vegan brand, but prominently features its vegan collection (see below) on their website.

(All images courtesy by STEWART/STAND)