HARVEYS has recently launched a whimsical collection of its iconic seat belt bags in celebration of the upcoming spooky season. So if you're looking for a fun, fashionable and vegan look, while you're out trick-or-treating this year, one of those bags might just be right for you!
This latest Halloween collection was created in collaboration with Disney and features new Nightmare Before Christmas designs.
Classic Halloween-themed bags from HARVEYS are also still available and feature a number of spooky and fun motives. As for us, we really don't need a Tarot card to tell us, that we're bag collectors!
If you're not ready to go "all in", maybe one of their little Halloween-themed bag accessories is more down you alley! The pins don't just look cute on your bag, but are also great to Halloween-ize any outfit, if you're not in full dress-up mood this year.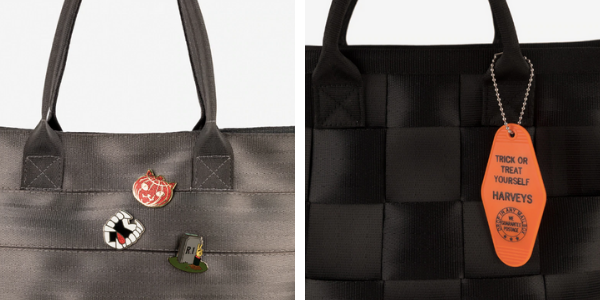 The only two questions left to ask now:
Who are you dressing up as this Halloween?
And even more importantly: Do you see one of these Halloween themed HARVEYS bags in YOUR future?
Our fortune teller sure thinks so!
If seasonal bags aren't really your thing though, don't worry! HARVEYS also has a large collection of other bags, that are a great addition to your outfit all year round!
(All Images by HARVEYS)