The Ultimate List of Vegan Designer Bag Brands
We've put together a list of designer brands, who create cruelty-free, vegan bags and are a great alternative to the established fashion houses, who often work with animal leather. We regularly talk about those brands on this blog and bring you the latest news and introduce their latest creations. A lot of designers care about sustainability and the days, when it was difficult to shop for a vegan bag, that is cruelty-free and stylish at the same time are definitely a thing of the past. The big list of designer brands below is definitely proof of that!
Not all the brands mentioned below are 100% vegan, but all of them create vegan bags. If you are interested to find out more about the designers, their workshops or what materials they use, follow the links.
Designer Directory (Vegan Bags)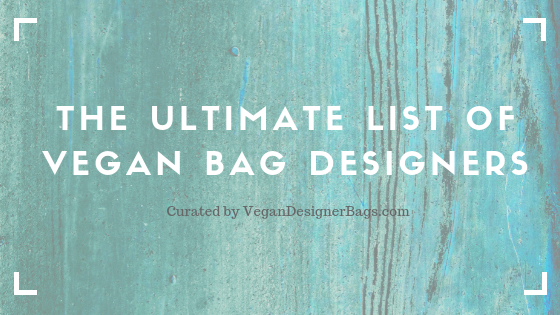 Know of a designer, that's missing from this list? Let us know by sending us a message here.