Jill Fraser had been vegan for a while and grew increasingly frustrated, that she couldn't find a high-end vegan bag, that met her standards in terms of design, quality and sustainability. So in 2009 she finally decided to team up with her partner Milan Lazich to address the problem and make her own line of luxury vegan bags. Both lived in San Francisco and were involved in the local tech scene at the time, so disruption wasn't new to them. It was clear to Fraser, that the fashion industry needed disruption and a new brand, that's based on a new set of ethical values.  And that brand is Jill Milan today.
After coming up with the idea for their ethical line of luxury bags, Frasier and Lazich started hiring designers, developing prototypes and researching factories. The company is still headquartered in California, where all bags are designed, production however happens in hand-picked workshops and factories in Italy. The bags themselves as well as the metalwork are handmade by local artisans. All clutches are made in Florence.
Today Jill Milan mostly sells online and occasionally organizes pop-up stores, where customers can check out the latest creations.
Celebrities and Their Jill Milan Luxury Handbags
While one could think the high quality of the bags, speaks for itself (and it does!), there's another reason, why the brand has seen huge success in recent years. Jill Milan bags have gained a lot of exposure in the media as many celebrities have chosen the vegan luxury clutches and bags to accompany them to various red carpet events all over the world.
It is safe to say, that Jill Milan is a celebrity favorite when it comes to vegan bags. Frasier has contacts in Los Angeles, who work with stylists and help to get the bags distributed among celebrities. She has noticed a direct correlation between red carpet appearances and sales.
So who are Jill Milan's most notable fans? We've put together a little overview!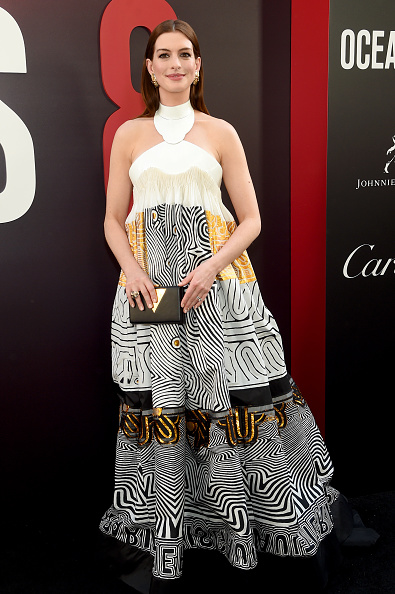 (via Instagram)
Anne Hathaway
Anna Hathaway has been spotted with Jill Milan bags at a number of premiers and red carpet events. A noteable occasion was the "Les Miserables" London premiere. In the movie Anna Hathaway played the role of Fantine, a struggling factory worker. She carried the 450 Sutter clutch to the premiere. More recently the actress carried a Jill Milan clutch to the premiere of her newest movie "Ocean's 8" last June in New York. "We were delighted Ms. Hathaway carried Jill Milan's Holland Park clutch to the Oceans 8 premiere," said Jill Fraser, co-founder and CEO of Jill Milan. "The clutch paired beautifully with the John Paul Gaultier dress she wore."
Jennifer Lawrence
Since her starring role in the "Hunger Games: series Jennifer Lawrence is definitly a household name. The award winning actress, has carried Jill Milan bags to multiple events including the 13th Annual AFI Awards Luncheon and the W Magazine's Pre-Golden Globes party. "It was wonderful to see Jennifer recognized for her great performance, and we are so flattered that she carried our Holland Park and Art Deco clutches," said Jill Fraser, co-founder and CEO of Jill Milan. "She looked great with both these bags."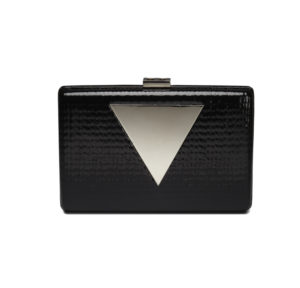 Rashida Jones
Rashida Jones is known for her roles in "Parks & Recreation" and "The Office". She was spotted with a Jill Milan clutch at the Golden Globes in 2014. Bryce Dallas Howard carried a Jill Milan bag at the same event. "We are so pleased two such talented and accomplished actresses carried Jill Milan to this year's Golden Globe Awards," said Jill Fraser, founder of Jill Milan. "I thought both their ensembles looked wonderful."
Eva Longoria
Eva Longoria was spotted with a Jill Milan bag at the closing party of the iconic "Desperate Housewives" series, but also likes to take her Chelsea evening clutch out on the town in New York. "Eva wore a wonderful ensemble in New York," said Jill Fraser, Jill Milan founder. "We could not be more pleased [she] chose Jill Milan for [her] recent appearances."
Elizabeth Hurley
If you're a "Gossip Girl" fan and have followed the adventures of Serena, Blair and Co. for the past few years, you'll surely remember Elizabeth Hurley's appearance on the show. While shooting, the actress was seen with a Pacific Heights Clutch in black patent during recent shooting of television's "Gossip Girl" on location in New York. "The […] bag offers a very elegant look for day or evening, and looked even more elegant in the hands of Elizabeth Hurley," said Jill Fraser, chief executive officer of Jill Milan. "The wardrobe experts for 'Gossip Girl' put together a great look with it."
And many others…
The list of stars, who have been spotted with Jill Milan bags over the years is long. Too long for this blogpost, but luckily Jill Milan has the full list on their website, so you can always stay up to date and be sure to know who your latest "famous bag sister" is.
San Francisco Loves Jill Milan
While lots of celebrities love their Jill Milan bags, the bulk of the brands' business is local. Jill Frasier notes, that while most day-bag customers are actually vegan, evening-bag customers mostly are not and appreciate the bags' aesthetic appeal before it's ethical message. While the clutches are a hit on the red carpets of the world, "regular" customers appreciate Jill Milan's practical line of bucket bags. Generally speaking, the Jill Milan style is classic and minimalist and  perfectly suited for urban women with busy schedules, who are looking for that special something in a bag.
Jill Milan bags and clutches can be bought online in the brand's webshop and ship internationally.
(Cover Image: Instagram)