Earlier this week Bolt Threads launched a Kickstarter for its first bag made from their new mushroom-made Mylo material. The new, sustainable material was officially introduced in April and the unisex tote, that is up for grabs on Kickstarter right now, is the first commercially available product made from the new material.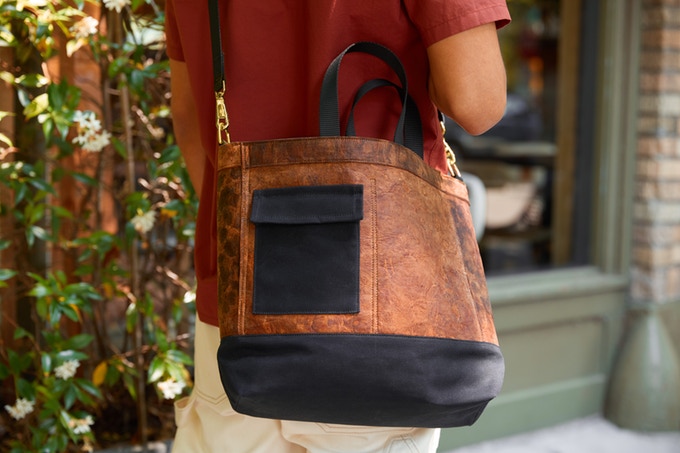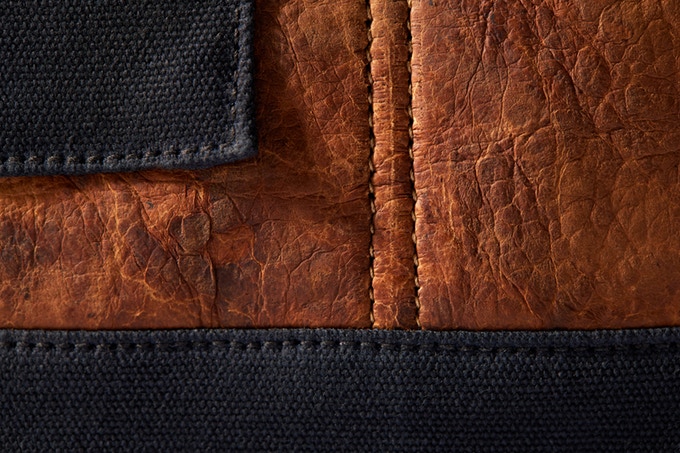 (Images: Bolt Threads)
The Driver Bag on Kickstarter
The Kickstarter campaign aims to raise $40,000, with 28 days of the campaign still to go. Funding tiers range from $150 for a pouch to $1000, which gets you the original driver bag, the pouch, a fob and a factory visit. The bags will be delivered to backers in spring 2019.
Bolt Threads is not new to the world of sustainable fashion. The company has been around for a few years and is known for developing genetically modified spider silk. The material has seen quite some success and has been picked up by designer Stella McCartney, who designed some garments using the synthetic silk. Both the designer and outdoor-brand Patagonia, have already expressed interest in working with the new mushroom-based leather.
How is Mylo made?
Mylo is made by combining mycelium cells with a substrate of corn stalks and nutrients in the lab. It then takes 10 days for the cells to grow into the substrrate, creating an interconnected mass, that can be made into almost any size. The result of this process is a material, that looks remarkable similar to animal leather, has a similar warm touch and suppleness. No chemicals are used to dye the bags either, the material owes its color to good old English Breakfast Tea.
If you would like to pre-order your Mylo-made bag, you can still do so on the campaign's Kickstarter page until October 5, 2018.