The German vegan luxury accessories brand LUCKYNELLY was founded in 2012 by Christine Rochlitz. After studying fashion, she created the label, which is based in Berlin today. All of LUCKYNELLY's bags are vegan and cruelty-free. All bags are produced in either Berlin, Germany or Milan, Italy.
LUCKYNELLY uses some of the most innovative vegan materials for their bags including sewable wood, Piñatex or apple skin. An apple skin bag is also the star of the brand's latest Fall/Winter 2018 lookbook.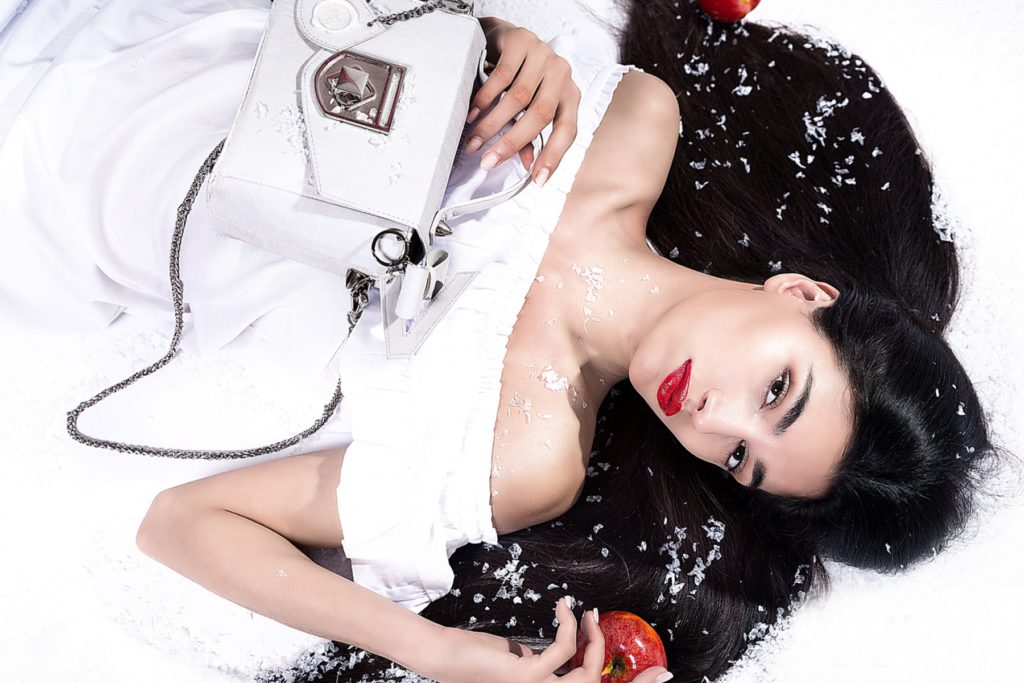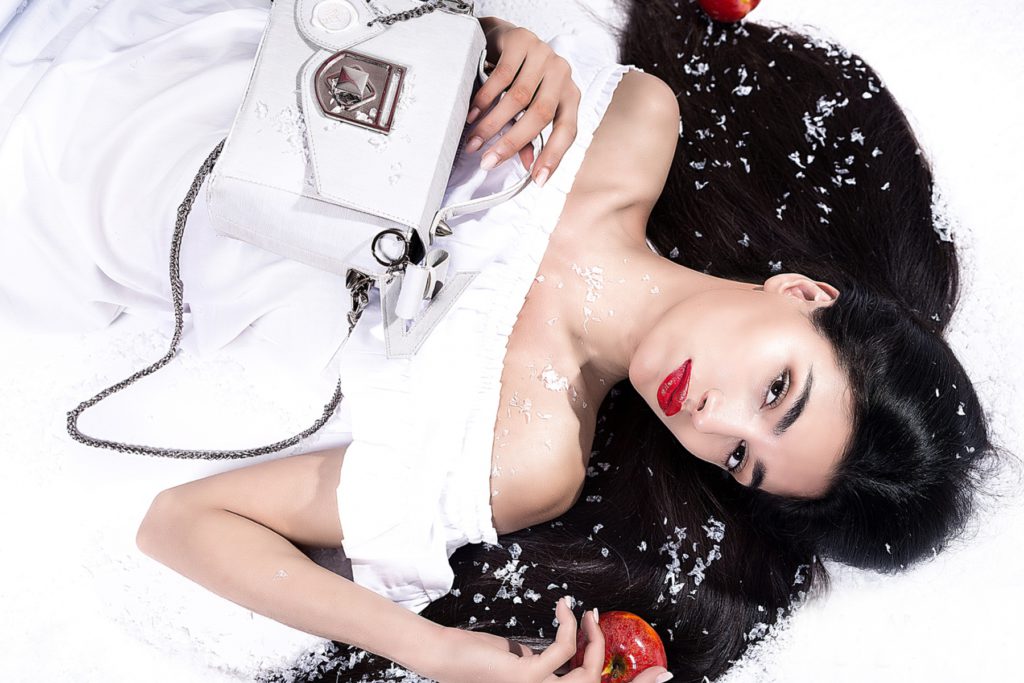 LUCKYNELLY bags are sold in a couple of retail locations in Berlin, as well as in the label's online shop.
More and more high-end designers are starting to discover vegan leather alternatives in recent years, so luckily the choice for conscious shoppers, who look for impeccable design and craftsmanship is growing. If you would like to learn more about vegan luxury designers, head on over to our round-up, where we introduce you to some of the big names in vegan luxury.
(All images by Lucky Nelly)