A couple of weeks back we looked into Piñatex and introduced some of the designers, who have already started to work with this innovative, vegan leather alternative. One of the brands on our list was Things I Miss, whose artistic, avant-garde designs caught our eye.
We instantly fell in love with the BIGROUNDBIKEBAG, a statement piece for fashionistas, who know that vegan fashion has moved past the days of hippie-chic and is ready to hit the runway.
BIGROUNDBIKEBAG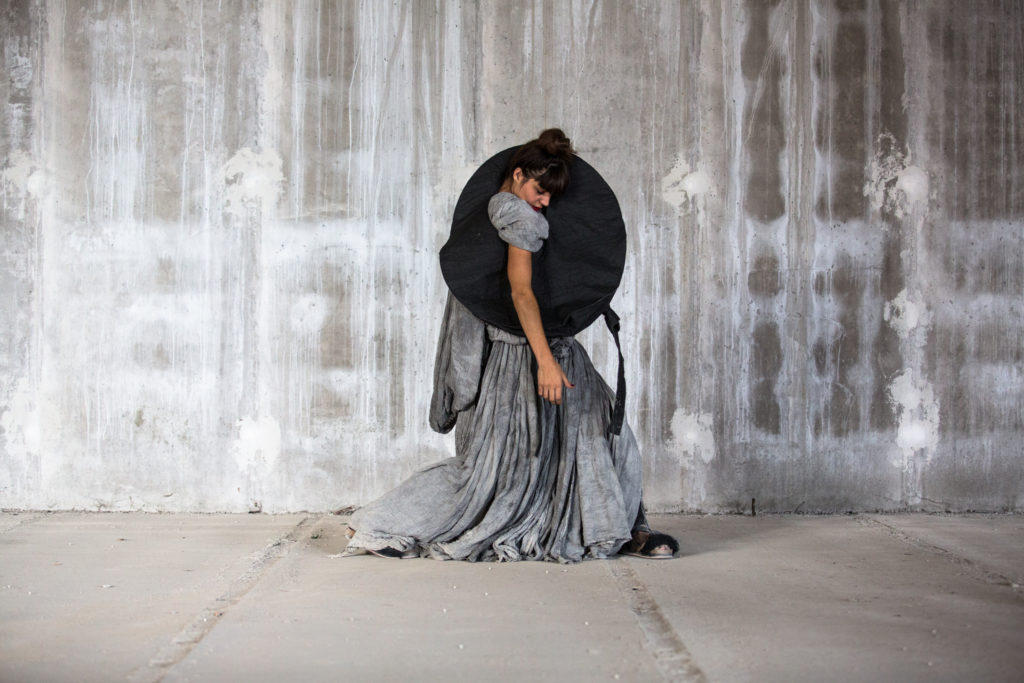 The BIGROUNDBIKEBAG by Things I Miss is an allrounder, that's just as suitable for a farmer's market visit as it is for a night out. And the best part: You can even use it for the bike ride there. Is it a backpack? Is is a shoulder bag? It's both really, which makes the spacious bag quite versatile. With a diameter of around 27″ (70cm), it is big enough to fit all your essentials and more. The BIGROUNDBIKEBAG is made from the "pineapple leather" Piñatex and is available in the colors charcoal and paprika. The bag currently sells for 676 Euro (≈ 750 USD).
If this piece is a little too big for your needs or budget, Things I Miss also has three other designs on offer. Although different in many ways, all of the pieces have a similar dramatic impact as the signature piece and would sure be a great addition to any wardrobe.
LITTLEROUNDBAG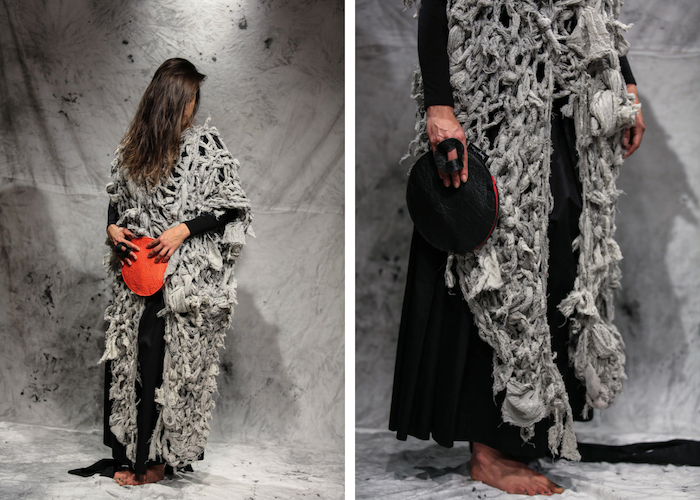 #small #convenient
The LITTLEROUNDBAG is the perfect companion for a night out on the town. This clutch is simple, yet sophisticated, a classic with a modern twist. One detail we love is its innovative interpretation of the "wristlet strap", that is more ring than strap in this piece and almost turns the bag into a fashion-forward ornament.
GIANTLETTERBAG

#personal #poetic #powerful
The GIANTLETTERBAG reminds of an oversized clutch. The clean lines and classic shape make this piece timeless. A spacious bag for urban fashionistas, who look for effortless style in their accessories.
BIG BIKE BAG

#twoinone
The BIGBIKEBAG is similar to the BIGROUNDBIKEBAG in some ways and different in others. Just like the signature bag, this piece can be worn as a backpack or shoulder bag. Design-wise it is a little more muted. More sporty, less runway, same spacious body, same clean lines.
I want one!
All Things I Miss bags are created using Piñatex, a natural textile made from pineapple leaf fibre and can be purchased online. The bags ship worldwide and are made to order. Each piece is handcrafted and unique. Things I Miss also accepts custom orders.
(All images in this post are courtesy of Things I Miss)