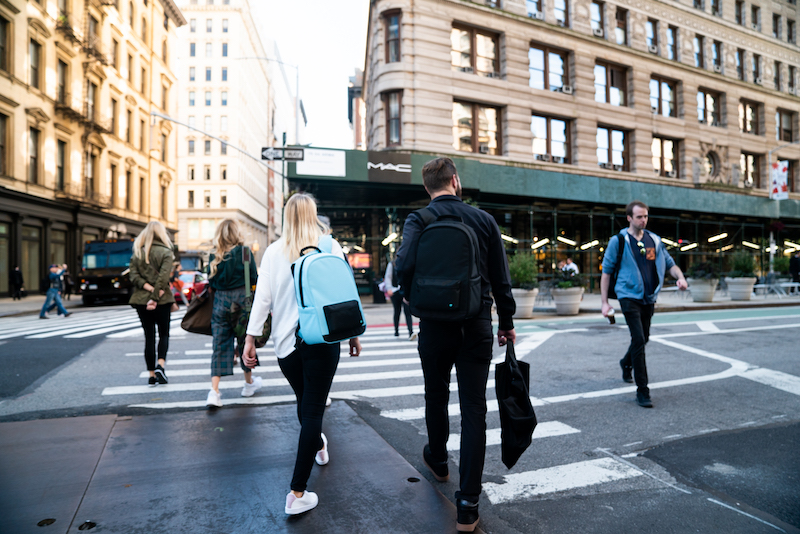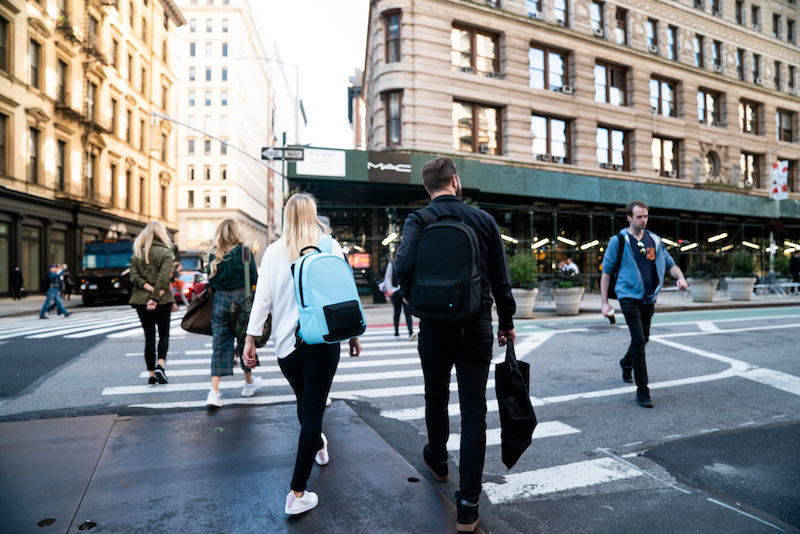 The days when backpacks were just for college students on the way to class are clearly a thing of the past! Backpacks are really for everyone: Young professionals on the way to work, outdoor enthusiasts, who are looking for a bag to take them to the top of the mountain, travelers checking into hotels for weekend breaks and those out and about strolling through town on their day off.
When shopping for a new backpack practicality and style are considerations for most buyers. Conscious shoppers, however, are expecting more these days. They want to make sure their backpacks are sustainably produced and the ecological footprint is as small as possible. If that is you, and you're currently looking for a backpack made from recycled materials, you've come to the right place! Luckily your choice is big and we're excited to share our round-up of the best upcycled backpacks in the following categories today:
SportyBackpacks Made From Recycled Materials
Stylish Backpacks Made From Recycled Materials
How to Pick the Right Backpack Made from Recycled Materials
So you've decided you want to invest in a new upcycled backpack! That's great! Which bag is right for you ultimately depends on what you're planning to use it for, but we've put together a little "buying guide" to help you pick the perfect backpack for your needs.
Take a moment to think about what you want from your bag. At first, buying a backpack doesn't seem like such a big deal. But once you end up with a closet full of backpacks and neither of them seem to quite right, you'll realize, that it's worth putting some thought into it, before you make a purchase. With other types of bags like clutches or even totes, look is often more important, than functionality. With backpacks, this is usually not the case.
Think through the categories below! They'll help you make sure you pick the right backpack made from recycled materials for your unique needs.
Size: Do you have a lot to carry? Heavy stuff? Do you need a sturdy backpack? Or will a simple one do?
Robustness and Quality: You want an upcycled backpack, but that doesn't mean, that you should compromise, when it comes to durability! The bags we've listed below are all of high quality, so you can be sure to make a good purchase, if you pick from our list.
Functionality: What features should your new bag have? How many compartments? Carrying a laptop and need space or a separate compartment for that?
Looks: Yes, you obviously also want your new backpack to look as great as it is practical!
What Features to Look for in a Backpack Made from Recycled Materials
When picking a new backpack, whether it's made from recycled materials or not, you'll want to make sure it ticks all your boxes and really has all the features you want. Don't compromise here! You'll regret it down the road… I speak from experience unfortunately…
So before you start your research make a list of all the features you want your new backpack to have. To make it a little easier for you, we've collected a few of the most popular features in the list below. Missing a feature? Let us know in the comments and help others out as well!
Wide padded straps
Lots of compartments
Lockable zippers
Water bottle pouch
Wheels and long handle (hard to find in a backpack made from recycled materials…)
The right material
Stylish Backpacks Made from Recycled Material
Buying a backpack made from recycled material doesn't mean you have to compromise, when it comes to style! Many young designers enjoy working with innovative materials and have created beautiful backpacks, that will for sure turn some heads and have your friends ask: "Where did you get that backpack from?!"


1. Cruelty Free Backpack by SAVE THE DUCK
2. Sakai Backpack by Charlie Feist
3. Granate Backpack by Lefrik
4. Rollup Backpack Arce by Nukak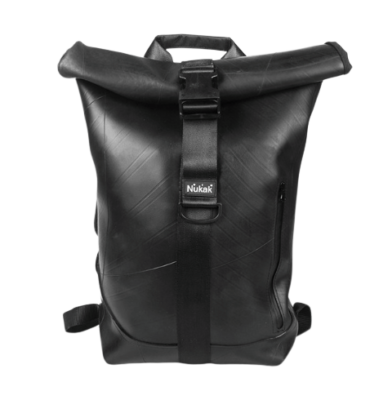 5. Ocean Plastics Daypack by Solgaard
6. Kowalski Backpack by Freitag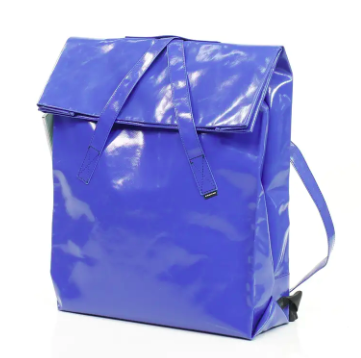 Sporty Backpacks Made from Recycled Materials
Just because a backpack is made from recycled materials, doesn't mean it's not top-notch in terms of functionality and quality! Check out the bags below and see if any of them fit your brief. The sporty backpacks are perfect for anyone, who likes to keep it casual.
1. Regugio Backpack by Patagonia
2. Jakk Backpack by PinqPonq
3. Deep Blue Bag by Mafia Bags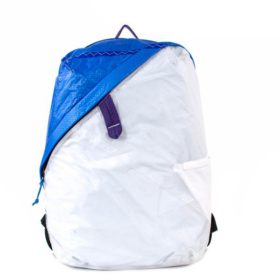 4. Mobius Backpack by Tentree
5. 4 Ocean Rucksack by GOT Bag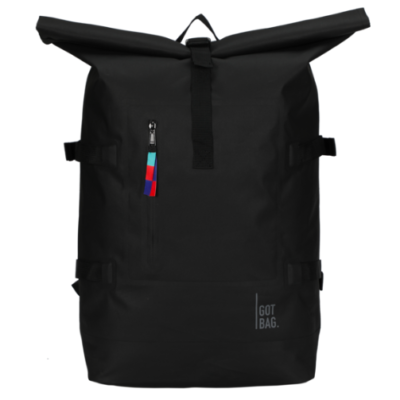 6. Recycled Backpack by EarthEasy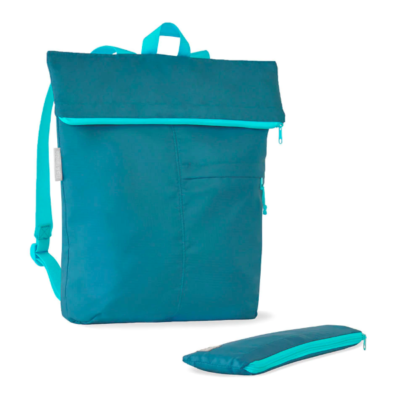 We hope you found the backpack of your dreams among the ones we've selected!
PS: In case you're interested: We've also written about our favorite vegan backpacks and vegan backpack purses.