I just recently returned from a trip to Porto, a beautiful town in the North of Portugal, which is known for beautiful architecture, scenic views, port wine and of course Harry Potter! What I didn't know, when I got there, however, was that there was quite a gem waiting for me! I came to learn, that Portugal produces about half of cork harvested annually worldwide and you can definitely tell, when you stroll through the streets of Porto and Lisbon, as every little tourist shop will carry heaps of cork bags and wallets. Intrigued by this I started to do some research. On cork, but also on designers, both in Portugal and internationally, that have discovered this environmentally friendly material for their creations.
Why is Cork a great choice for a bag?
Cork harvesting has a long tradition in Portugal and the skills needed to harvest cork from the bark of the oak tree are often passed down from generation to generation. While this might look easy, when done by an experienced expert, the removal of bark with a machete without harming the tree, is a craft, that takes a while to learn.
A cork tree can be harvested about every 10 years, but the process doesn't start until the tree is around 25 years old. During harvesting only the bark of the tree is removed, which allows the tree to continue to grow.
Once harvested, the bark is then dried out, boiled, compressed and eventually turned into wine corks, door stoppers and… yes… also designer bags.
Cork is an eco-friendly and cruelty-free material. In addition to this premium cork products are also durable, lightweight, water-proof and easy to clean, which make them a great leather and faux-leather alternative.
Cork is becoming more popular among designers.
More and more designers, both in Portugal and internationally, are starting to use cork for their creations. You can find a selection below. Which one is your favorite?
Bent & Bree
Bent & Bree combines sustainability with style, comfort and function. The eco-friendly, luxury bags are made of genuine cork.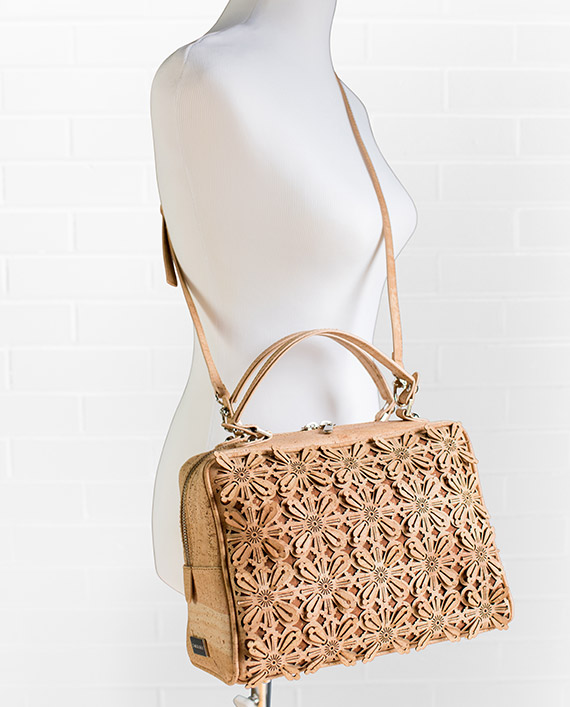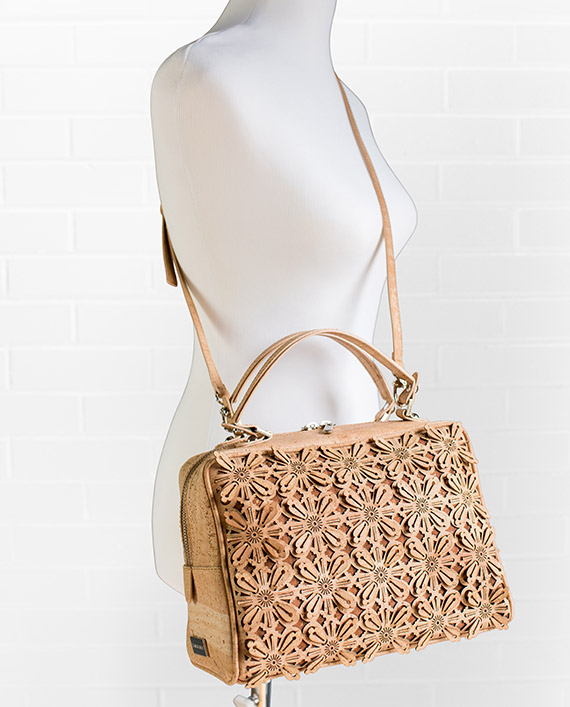 Blossom Floral Bag – $425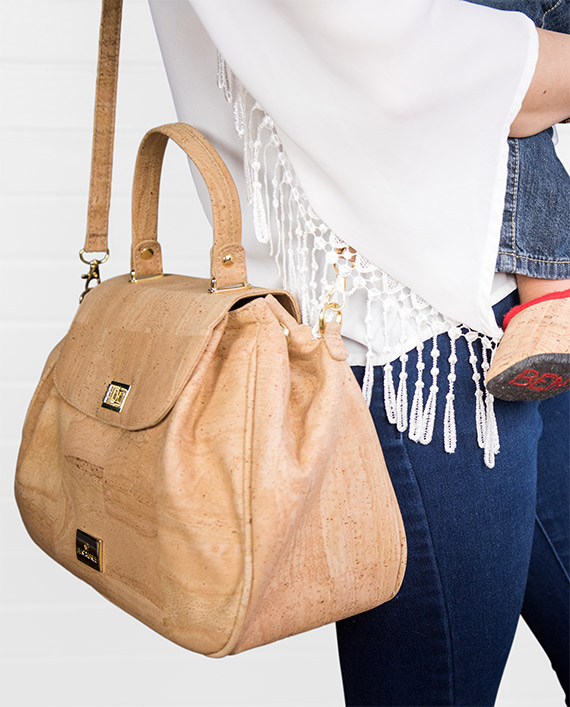 Flynn – $229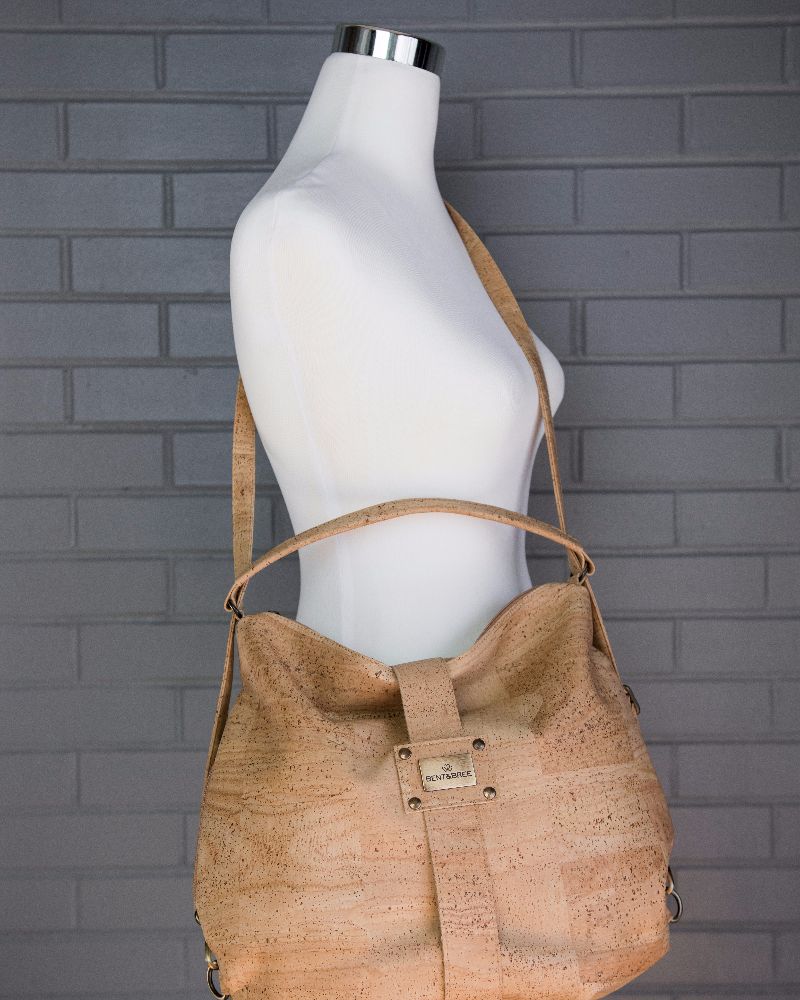 Ira – $195
CORKOR
Natália and Vítor of Corkor grew up surrounded by cork oak trees and wanted to bring cork products to "the adult world" as they say. In their workshop they do it all – from design to shipping. !% of every purchase will be donated to a charity.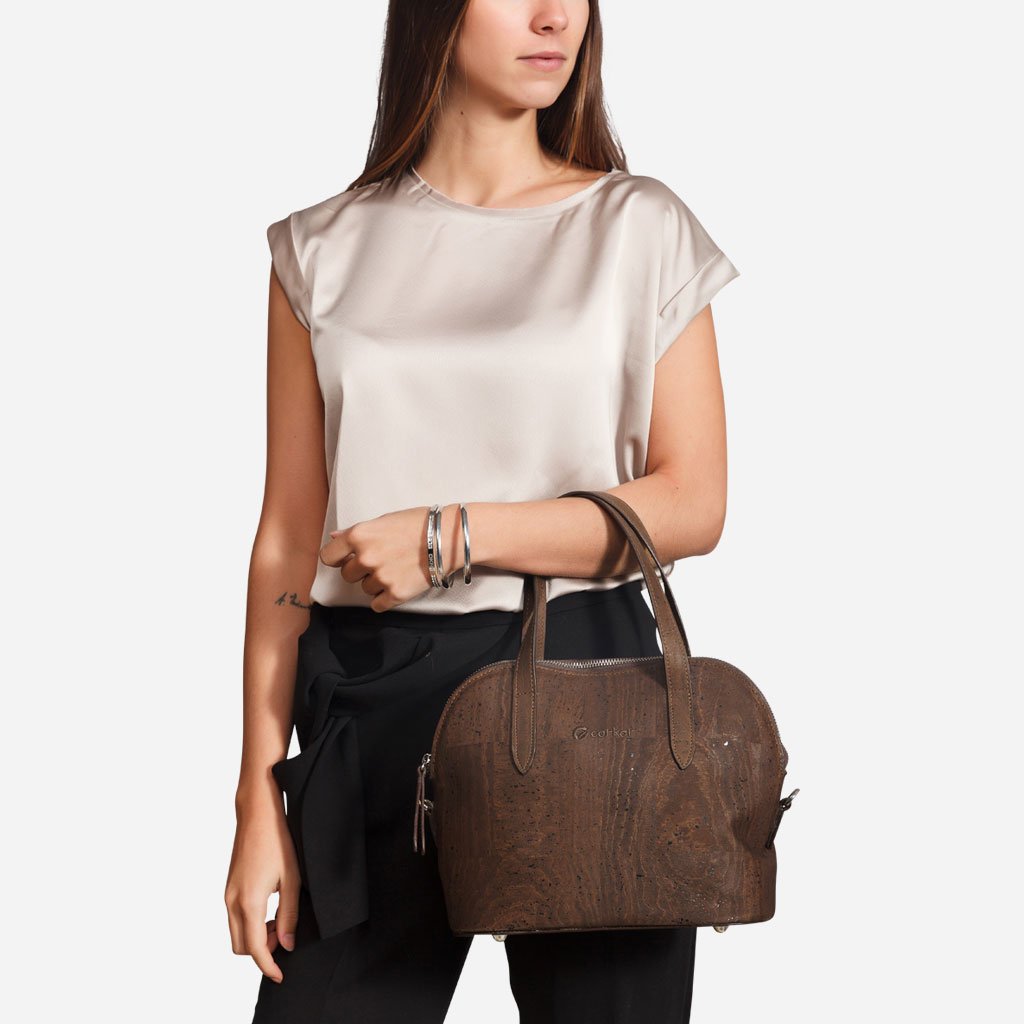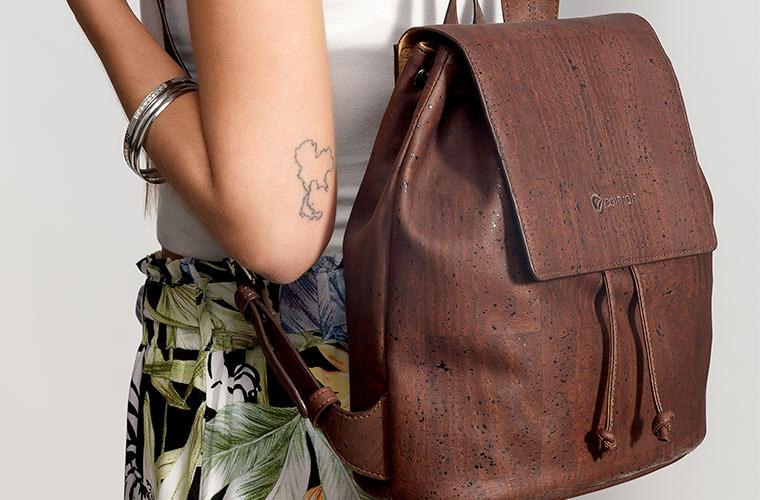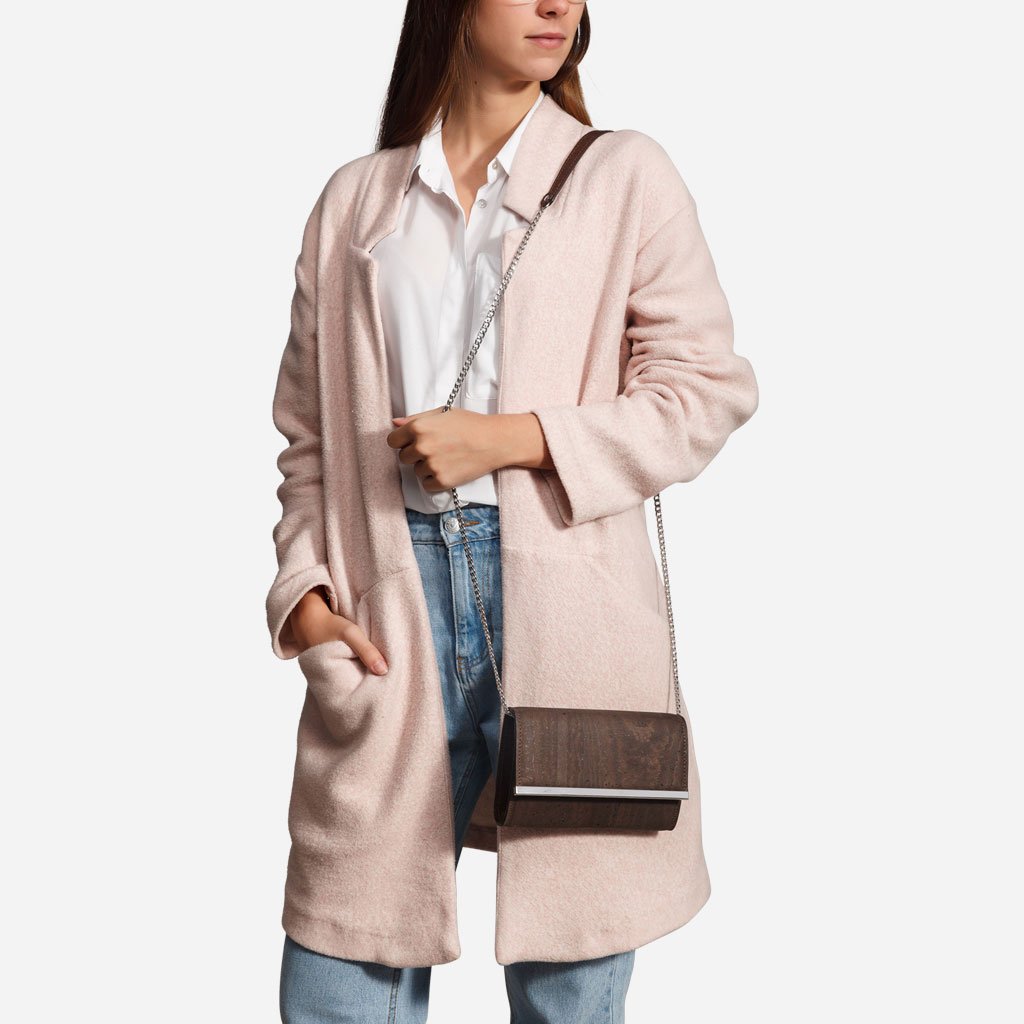 Eve
Eve is a Portuguese brand, that creates cruelty-free and European inspired designs. All materials are sustainably sourced. Eve bags are eco-friendly and ethically made.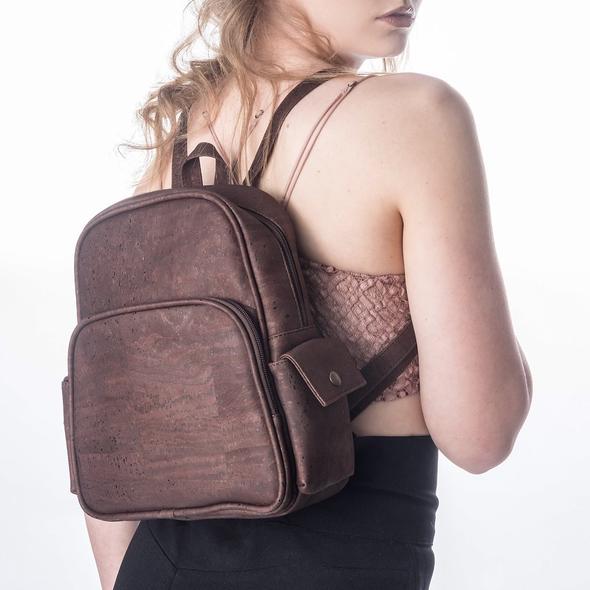 Le Suri
LE SURI is a London-based  handbag label creating handbags made from cork with the belief, that fashion can be contemporary and chic and exo-friendly at the same time. LE SURI use high quality natural materials to create their unique cork bags.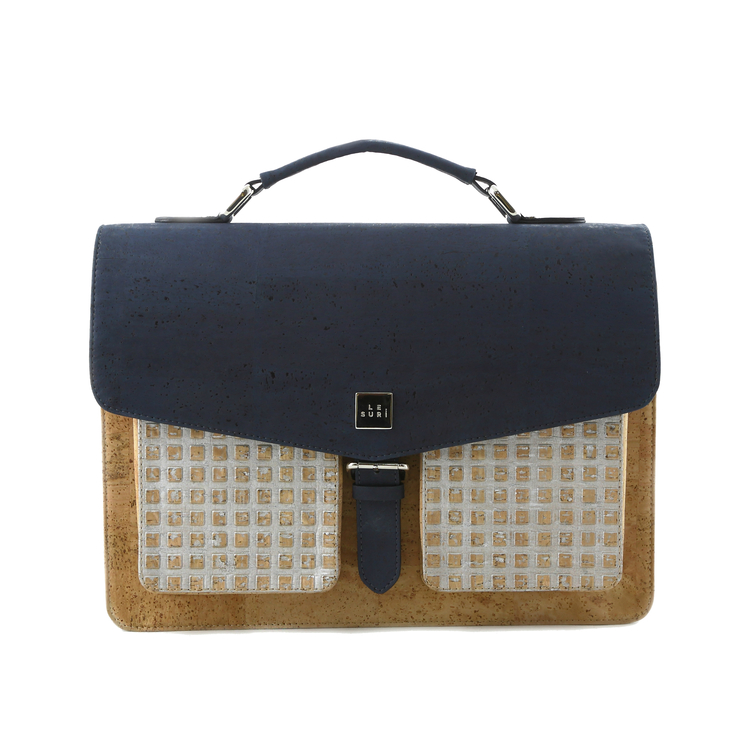 Satchel – €295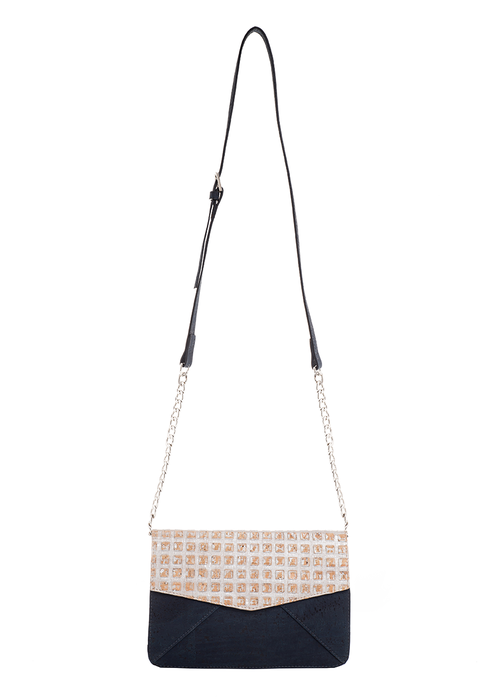 Clutch – €195
Liore's
Liore's designer cork bags are handcrafted and unique. The brand stands for both luxury and sustainability. The chic bags sure are an eye-catcher.
Liore's Premium Cork Natural Cork Office Bag – $192
Handmade Vegan Cork Travel Bag For Men & Women – $285
Studio Cork
StudioCork is an online store that offers a great selection of cork bags. The cork used in the designs is sourced from premium manufacturers.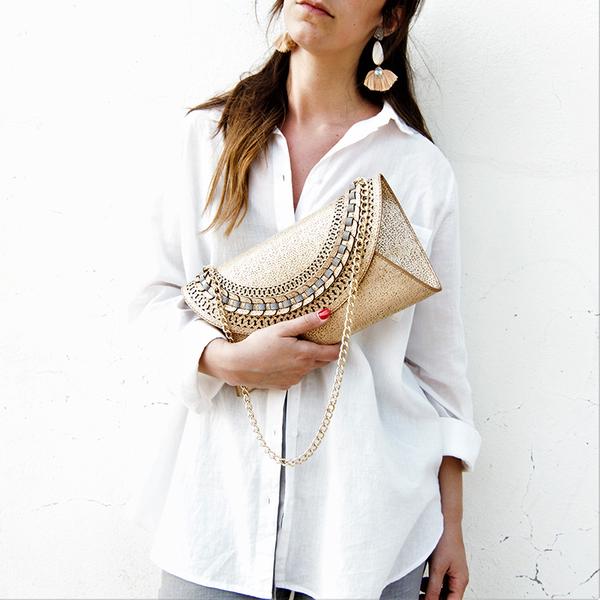 Clutch – $140

Bucket Bag – $175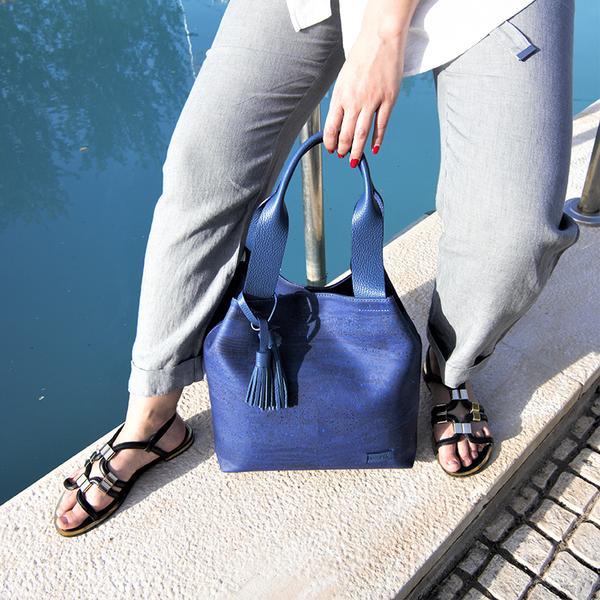 Shoulder Bag – $170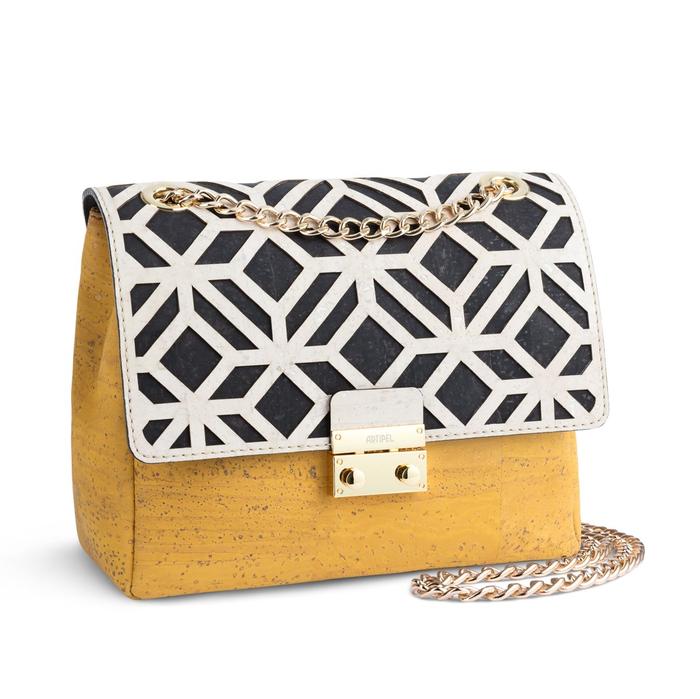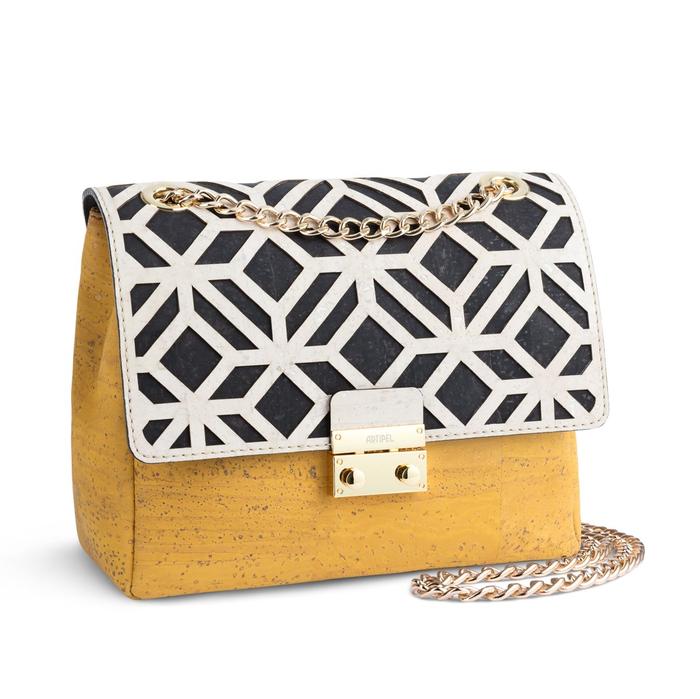 Crossbody Bag – $145